No patents on beer!
Zur Navigation
Report No patents on seeds!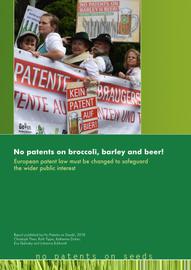 No patents on broccoli, barley and beer!
In January 2018, NO PATENTS ON SEEDS! issued a new report which shows that the European Patent Office continues to grant patents on conventionally bred plants – despite the fact that in 2017, the contracting states had tried to tighten the relevant bans.